Feminism in Israel | Working for Women's Equality: A roundtable with Darkenu activists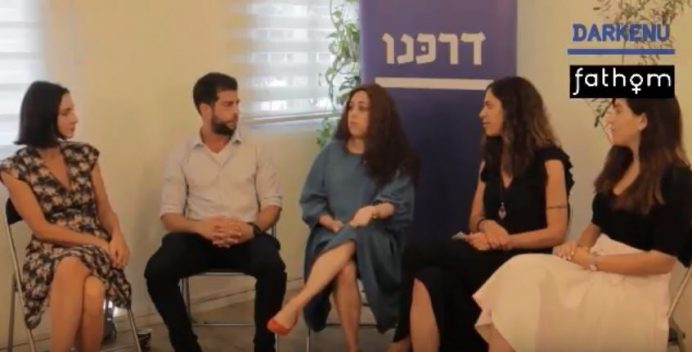 Darkenu roundtable. Screenshot.
Darkenu CEO Polly Bronstein chairs a roundtable of activists to discuss feminism, gender equality and women in Israel.
back
Voice of the Week
Our Voice of the Week is a Tel Aviv Review podcast with veteran journalist Donald Macintyre on his first-hand reporting to his deeply informative and colourful new book Gaza: Preparing for Dawn (Oneworld Publications, 2017).