Feminism in Israel | Working for Women's Equality: A roundtable with Darkenu activists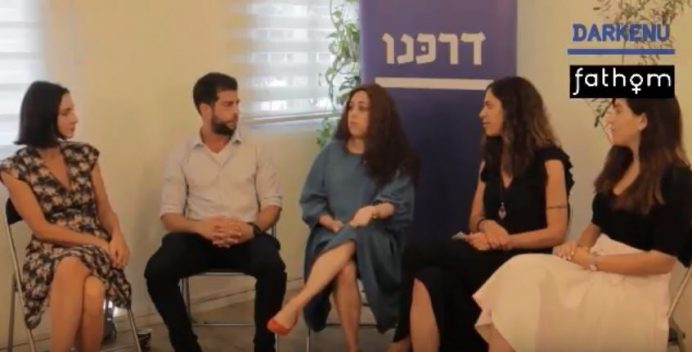 Darkenu roundtable. Screenshot.
Darkenu CEO Polly Bronstein chairs a roundtable of activists to discuss feminism, gender equality and women in Israel.
back
Voice of the Week
Our Voice of the Week features two of Israel's smaller parties, both aiming to shake up the Knesset, one new and one old. Gonen Ben Yitzchak, former Shin Bet agent, is a co-founder of The Protest Movement for State Leadership party and active in the recent 'Yellow Vest' protests in Israel. Yariv Oppenheimer, former head of Peace Now, is a candidate for the left-wing Meretz party.