Feminism in Israel | Working for Women's Equality: A roundtable with Darkenu activists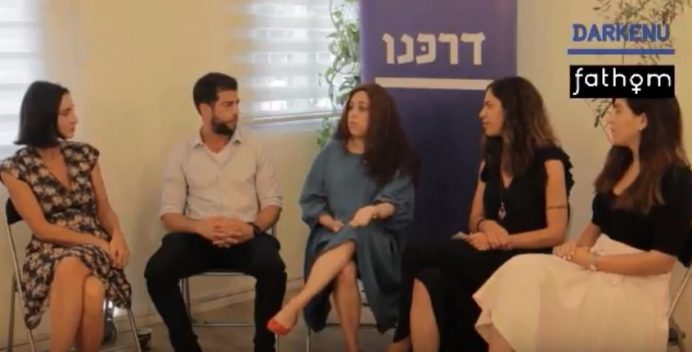 Darkenu roundtable. Screenshot.
Darkenu CEO Polly Bronstein chairs a roundtable of activists to discuss feminism, gender equality and women in Israel.
back
Voice of the Week
Over Voice of the Fortnight is Olga Deutsch, vice president of NGO Monitor, talking to The Australia/Israel & Jewish Affairs Council (AIJAC) about the global delegitimisation campaign against Israel and how to combat it.